Want to encourage people to follow you on Twitter? Here are some free graphics to put on your site for that purpose- just place the image on your site and link to your Twitter profile. On the left are PNG files on white background, and on the right are transparent GIFs. (IE6 doesn't handle transparent PNGs of course, so if you need transparency and you still get a lot of traffic from people using IE6, choose the GIF) If you're wondering why they look slightly different, it's because I forgot that transparency might be necessary for some until too late, and had to go back and recreate the GIFs! Hope you like them!
(Please do not link directly to these images, but rather download the one you want to use and save it wherever you normally host images for use on your site. Also YOU MAY NOT take these buttons and host them on your own site. You may give an example or two in a post if you like, but you must link back here for users to download the buttons.)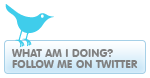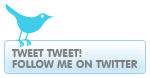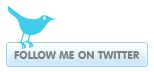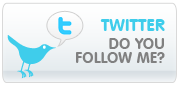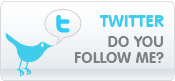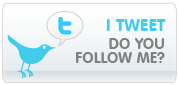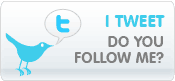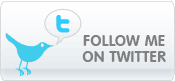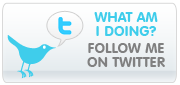 Rather be Plural? Here is a "Follow Us" version:
By the way… want to follow me on Twitter?? Click here.