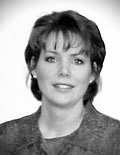 I want to help you succeed. My goal in all my professional endeavors is to make sure my clients and blog readers are more successful as a result of working with me and reading my blog posts.
I am a designer and marketing consultant providing a complete package of services that includes custom logo design, print design and production, custom web site and blog design and customization. My main focus is in design and development for WordPress. Beyond graphic design, my background includes work recommending, coordinating, executing and analyzing marketing initiatives for large brands, such as The Limited, Victoria's Secret, Goody's, Express and more.
Take a look at some examples of my work in my portfolio, and then contact me – let's work together.